Powered By:




Must book online 24 Hours in advance

Call 888-4888 for same day booking

Premium Equipment

Reasonable Rates

---

---

Included in Price

Two Destinations

---

---

Locations vary weekdays and weekends

Small Kids Ride Free

---

Life jacket included
Must ride with adult

---

Dog Friendly

---

Dog life jackets
Included with rental

---

Be a Team

---

Exclusive
Corporate Events

---

Be In Nature

---

Astonishing
Immerse Yourself

---

Be Adventurous

---

Revolutionary
Superior Equipment

---

Be Kentuckian

---

Louisville Based
Kentucky Proud

---

Be Outdoors

---

Sensational
Excellent Adventures

---

Be With Friends

---

Great Times
Life Long Memories

---

Be Wild

---

Dogs Ride Free
Friendly Dogs Only

---

Be Happy

---

Captivating
Fun In The Sun

---

Be Daring

---

Exciting
Transform Yourself

---

Be Loved

---

Enchanting
Better Together

---

Be Fearless

---

Conquer
Organic Challenges Ahead

---

Be Challenged

---

Empowering
Promotes Self Growth

---

Be Free

---

Relaxing
Transport Yourself

---

Be Fullfilled

---

Euphoric
Invest In Yourself

---

Be Inspired

---

Breathtaking
Sunsets Are Free

---
AMERICA'S
BEST
KAYAK RENTAL
---
---
---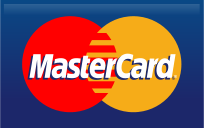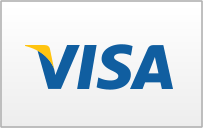 GROUP RATES


SIMPLE & AFFORDABLE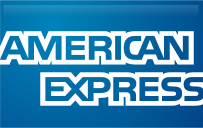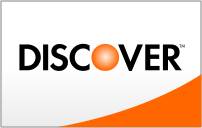 2-4 Kayaks
---
$4737
---
per person
5-8 Kayaks
---
$3737
---
per person
9-12 Kayaks
---
$3337
---
per person
---
---
---
EACH KAYAK RENTAL INCLUDES

DRY BOX
+

WATER

+

FRUIT SNACK

+

ECO FRIENDLY TOWEL

+

WATER GUN
---
---
---
2

Great Locations
CHOOSE AN OPTION BELOW
Awesome experience!
My team and I were looking for a fun and adventurous team bonding activity, and Kayak on a River was the perfect choice! The owners were incredibly welcoming, hospitable, and helpful throughout the entire process. Our rental came with several thoughtful touches like a dry box, fruit snacks, cold water, and a water gun which made for a fun day on the lake. Would totally recommend!!
Lizabeth Mossbarger
2022-08-21
OMG I could praise this family forever! By far, our family had the best time of our lives! The owners are such amazing people! Everything was perfect, and they definitely go above and beyond to make sure you have all you could need and more! Dry boxes, life vests, towelettes, water, snacks, and took family photos for us!! We are already set for our next trip! I could go on forever but it's awesome knowing such kind and caring people are here! Thank you all from the bottom of our hearts, for making our experience the BEST ever!!
"Kayak on a river" is amazing! The family is so wonderful and so helpful and they go above and beyond to make sure you have a great experience on the water. My family and my self had the greatest time ever. They take group pictures on land and in the water. They supply water guns 🔫 snacks other things you would need. It was a all around great experience. I Would of gave them 10 star's. Loved the family and how helpful they were to my family 👪. And a big thank you to the family for everything!!!
This was our first time kayaking and they made the experience unforgettable for us! The two owner are super welcoming and informative. We went on a weekday so we were the only ones on the lake and it was so relaxing. They also supply you with little snacks, water and some sunscreen. Definitely want to come back to them and check out the kayaks on the River.
Courtney Nichols
2022-08-09
Joel & his family gave us such a great experience kayaking. I've rented kayaks many times before, and never had anyone provide a dry box, bottled water, snacks, and a squirt gun (which 4 grown adults had a blast with)! They also took pictures for us which we appreciated. If I'm ever back in the area I'll be sure to book their weekend trip!
Went kayaking for 3 hours on a Saturday. It was an excellent experience. They treated the kayak like an Airbnb rental. I have never been in a kayak with such excellent, adjustable foot rests, thigh pads, and seats. I was very comfortable. They let us borrow a dry box full of many delightful things: little paper towel things that expand in water for a cooling towel ( or for bathroom breaks ) that were excellent, sunscreen, even fruit snacks. You can keep your phone in the dry box and it floats (we proved it by flipping a kayak! Phone was dry.) They let us have extra time on the water for free and took EXCELLENT photos. I let slip that I had just married my wife and he gave us extra photos of the two of us. Great photographer! All around they are a delight and they provide a very fun product! We hope to be back! Would recommend to anyone in the area!
My group had an amazing time! The owners were professional punctual, personable and just had great service in general. We will definitely be going back and would recommend to anyone looking for kayak rentals to rent through them.
"THE
FINE

PRINT"
50 lbs min - 325 lbs max
River adventures are approximately 3 hours or till sunset
Lake adventures are 3 hours or till sunset
Must book online 24 hours in advance
Call 888-4888 for same day booking
Must comply with park rules and regulations
Closed Fridays with corporate exceptions
Ask us about our river cleanups